Here you can see how to set up SMTP email account to your Apple iPhone
Start by going to settings and choose mail, contacts....
Step 1
go to mail settings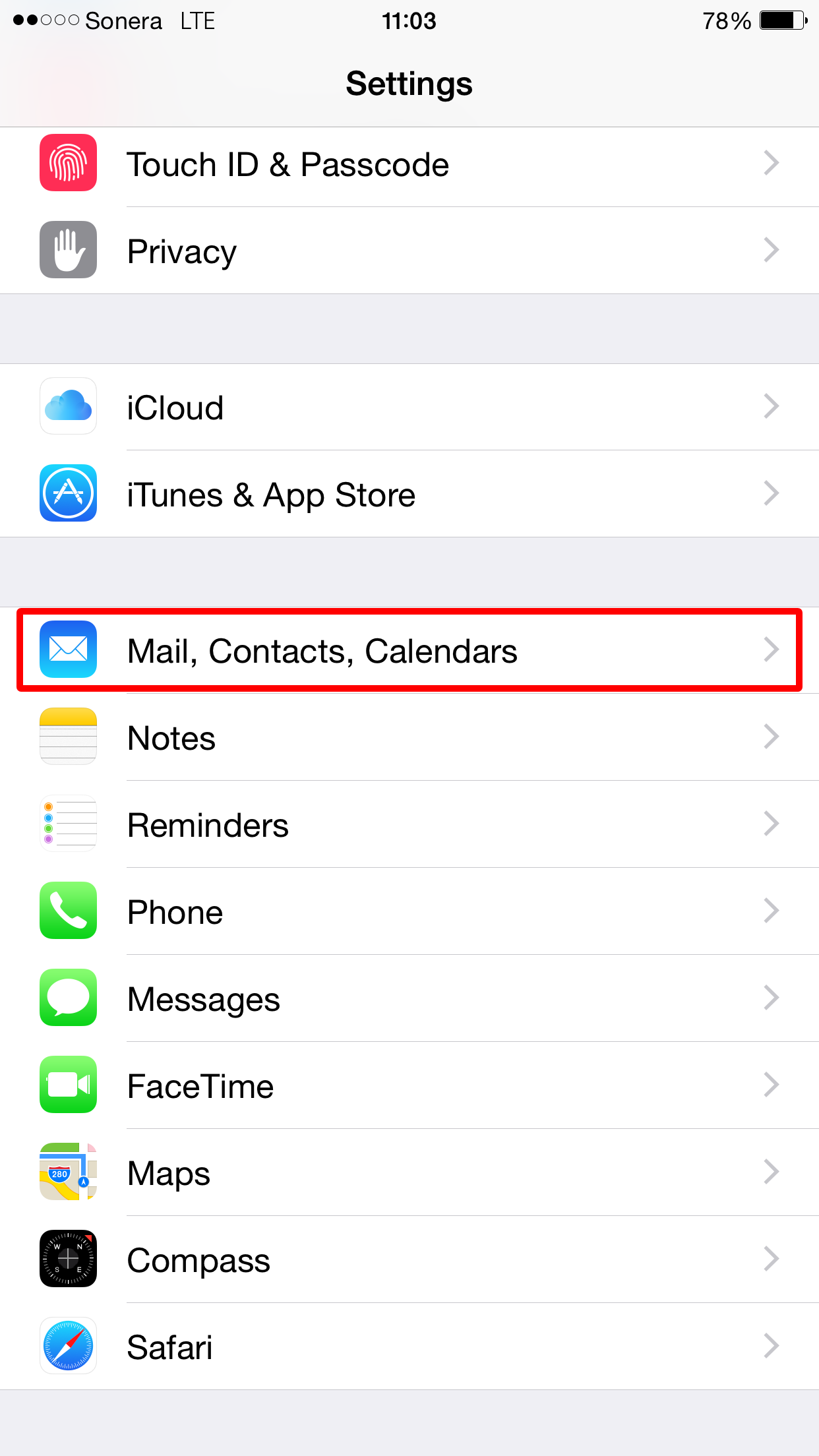 Then add new email address and pick account type as other
Step 2
create new other account
Choose Add Mail Account.
Step 3
pick mail account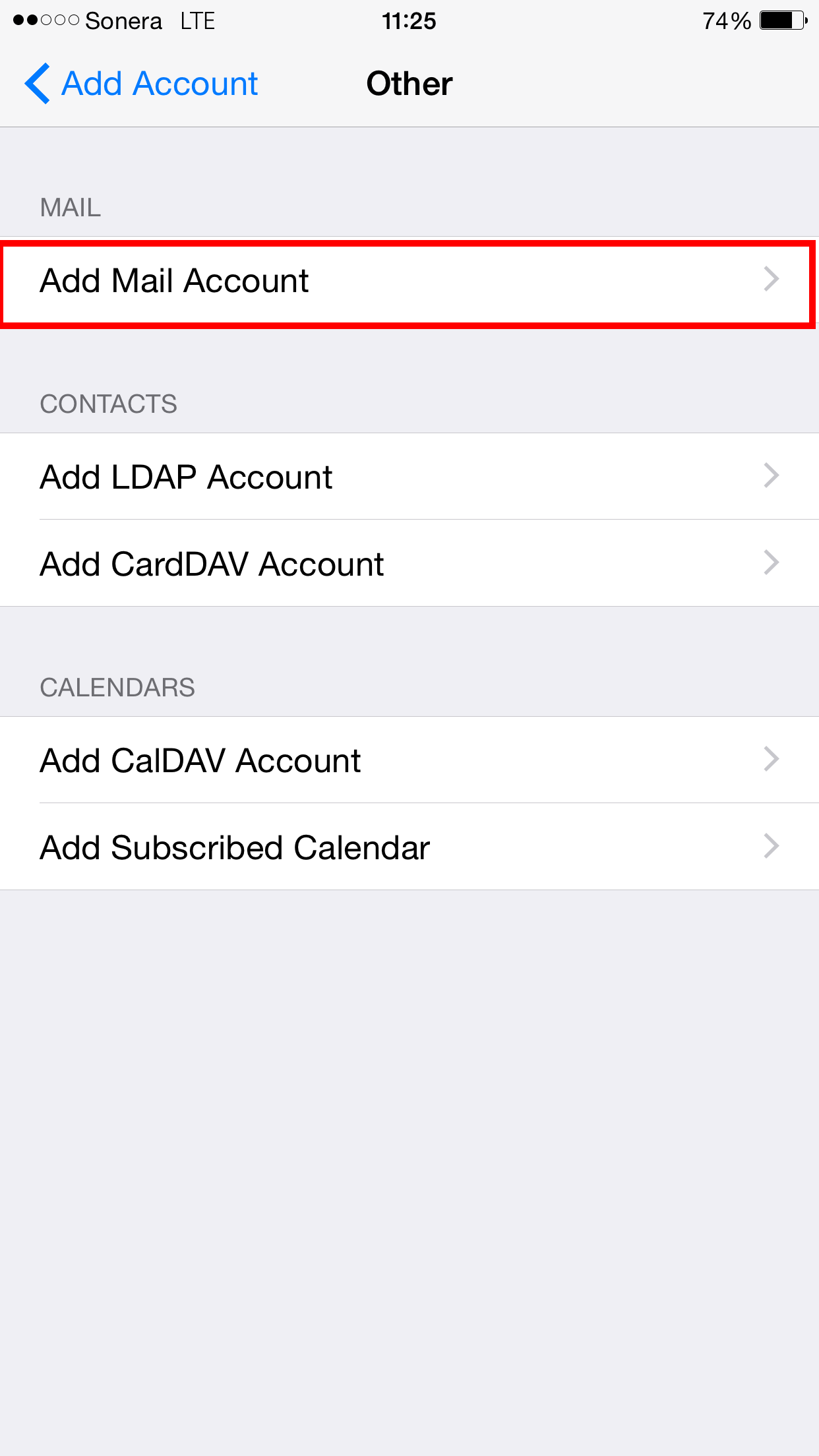 Fill in information about your suomenwebhotel email account.
Your filled information should look like in image below exept that replace name with your own
Step 4
Fill information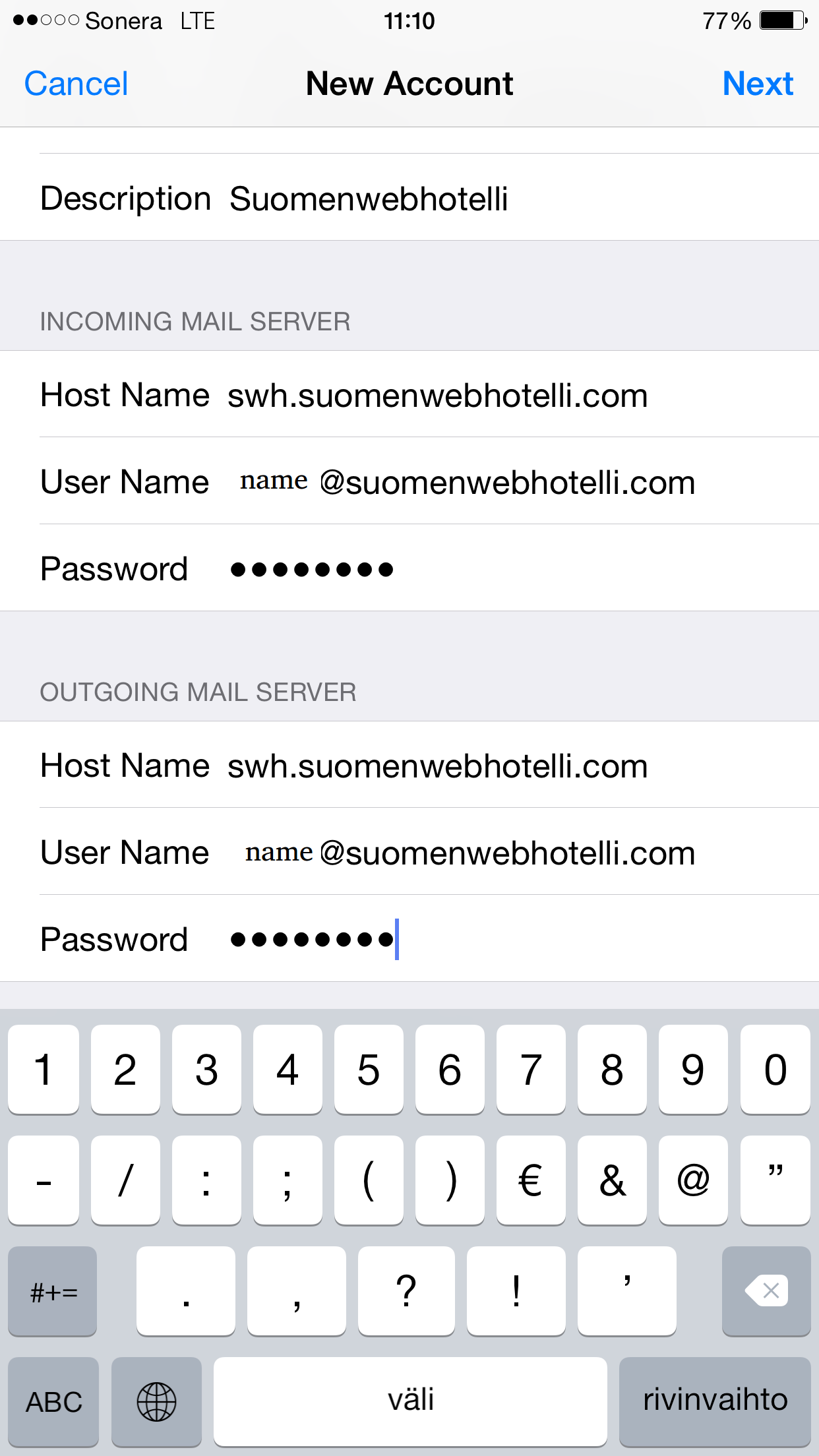 It will ask you about SSL/TLS settings, you will have to answer NO to this.
Step 5
answer NO
Unfortinately apple is not able to automatically configure settings right, so we have to do it manually.
You get back to email settings. Pick your newly created suomenwebhost account. And you see image below.
Step 6
Modify your account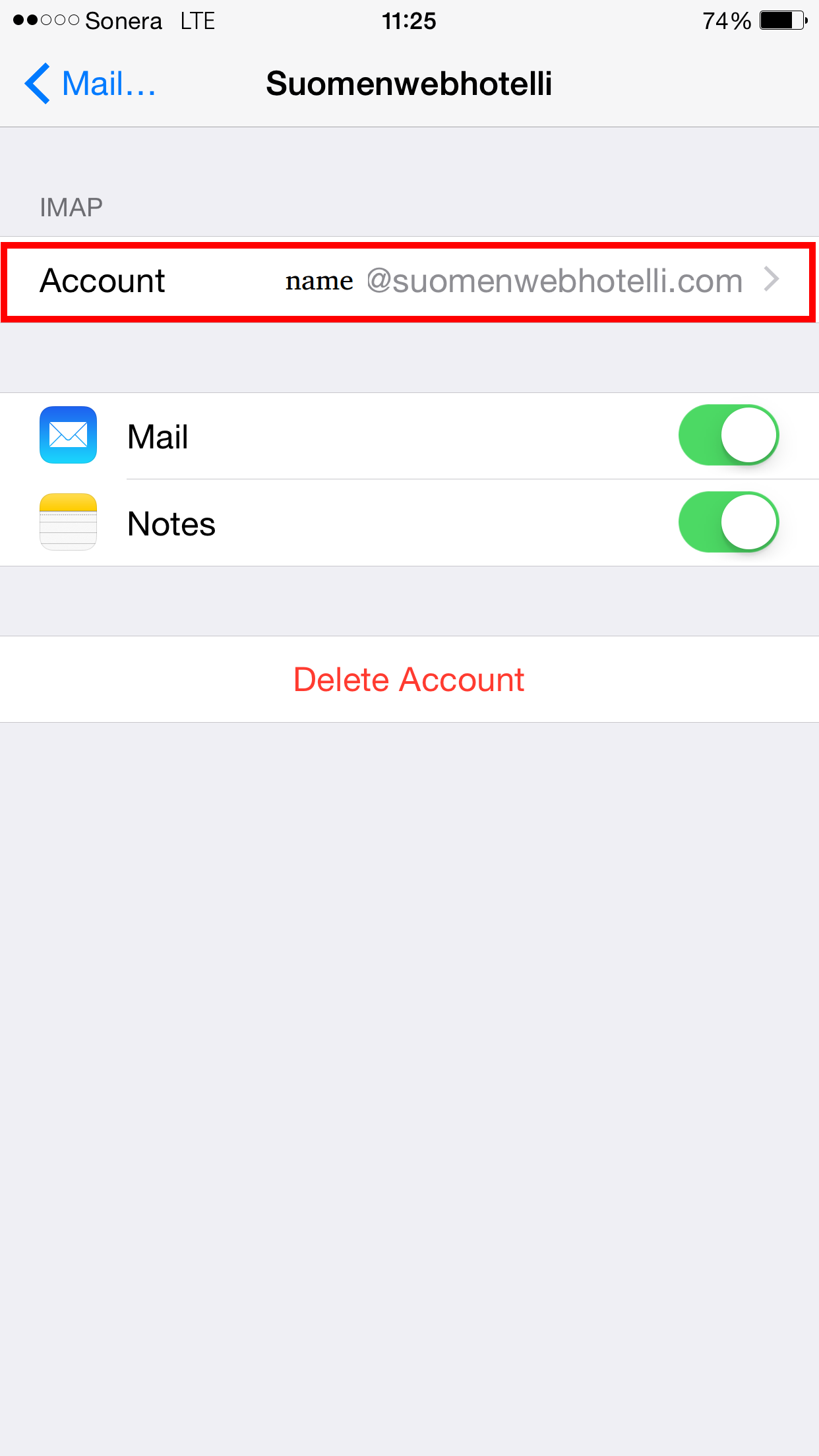 First of all we have to check port settings of servers. Start this by going to advanced settings.
Step 7
Pick advanced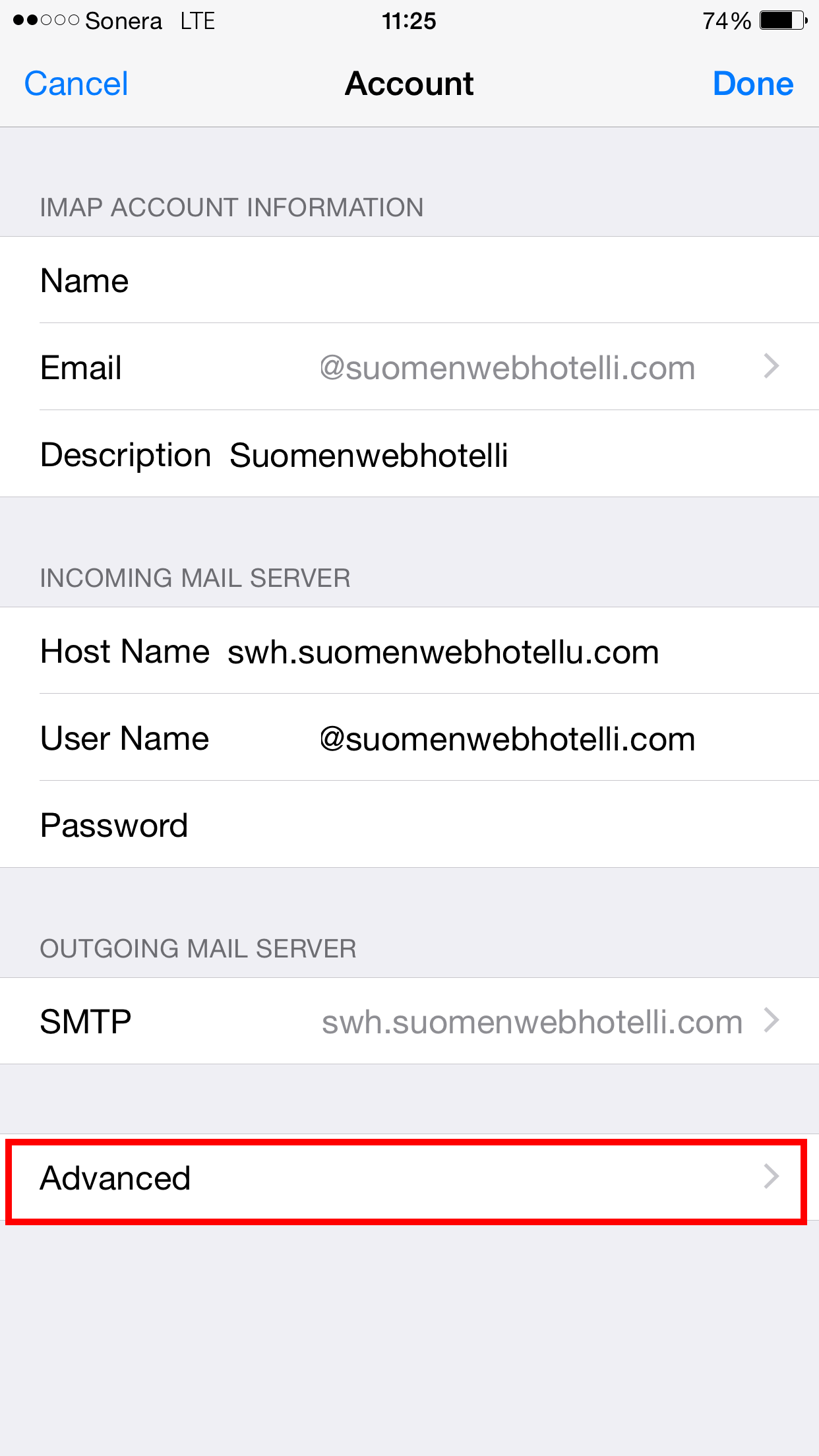 Port number should be 993 and ssl turned on
Step 8
Check port number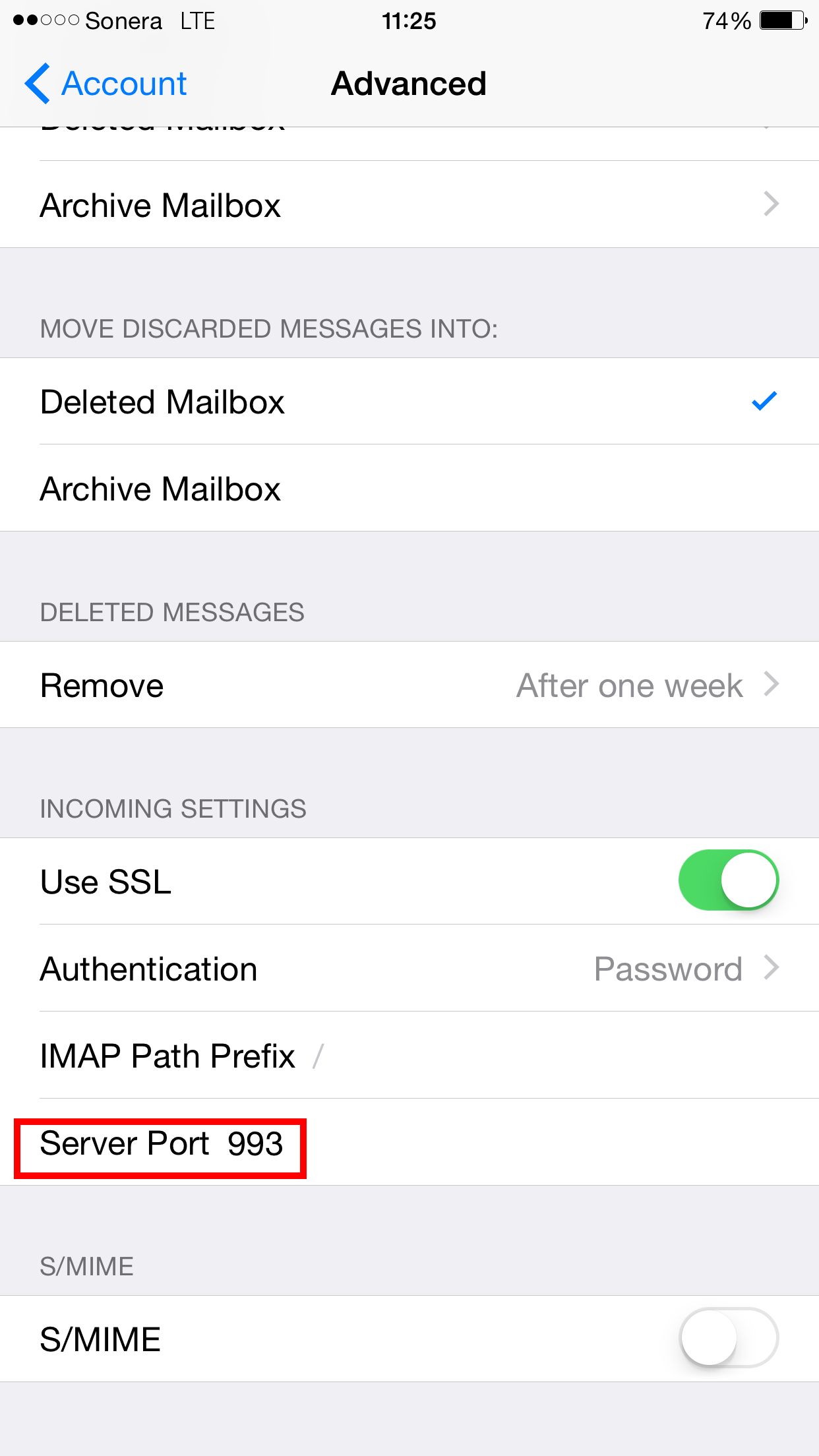 Return after setting incoming port number back to step 7 showing image and this time pick stmp
Step 9
Go to SMTP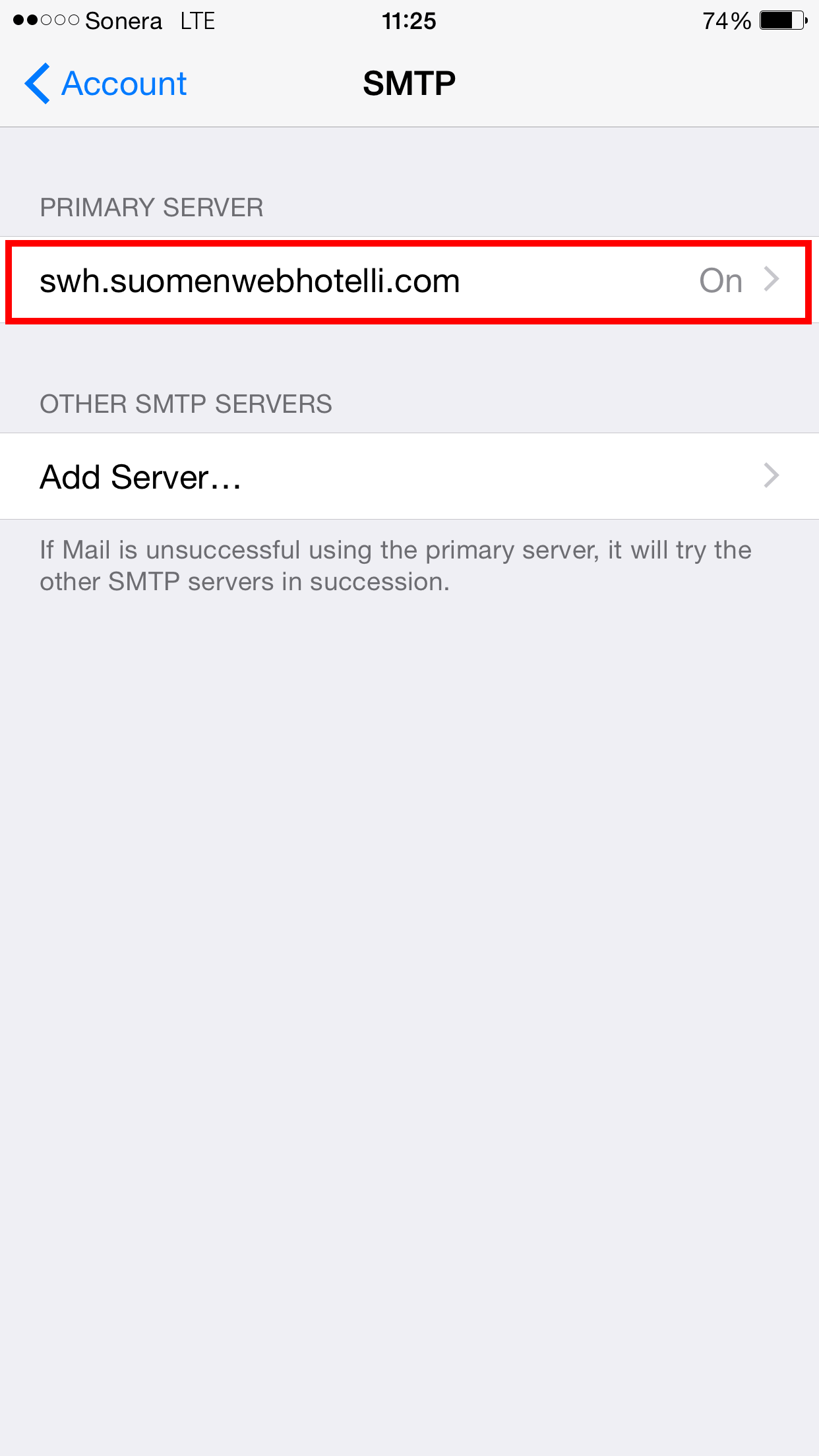 In smpt settins we have to check once again SSL and port number, right number is 465
Step 10
check port number and SSL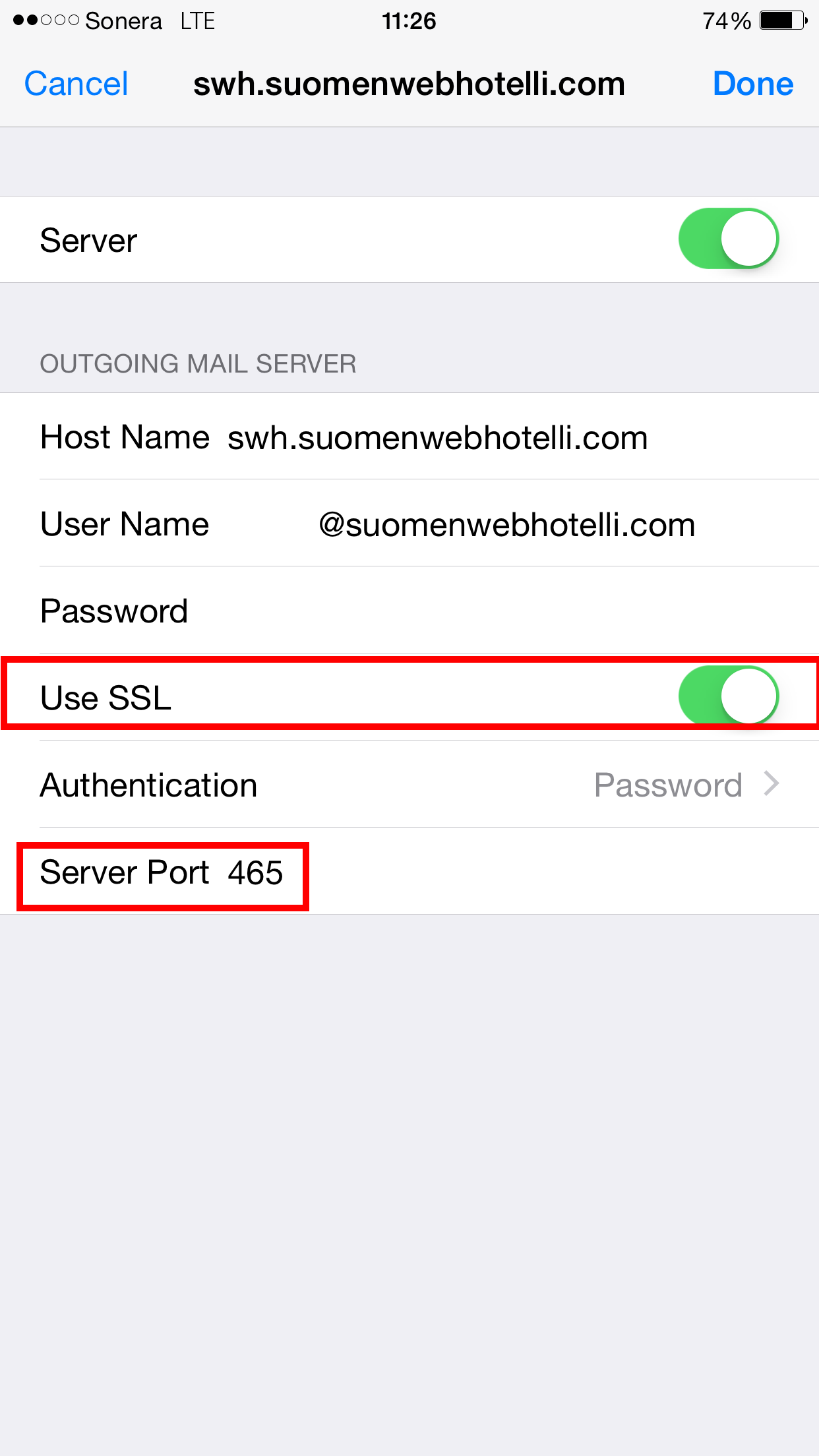 Congratilations! You are now ready to use your email :)